As the news of the end of Keeping Up with the Kardashians (KUWTK) ripples through the entertainment industry, we bring you some of the most memorable moments from one of the most talked-about reality TV shows, throughout its 14-year run.
Kim Kardashian West takes a selfie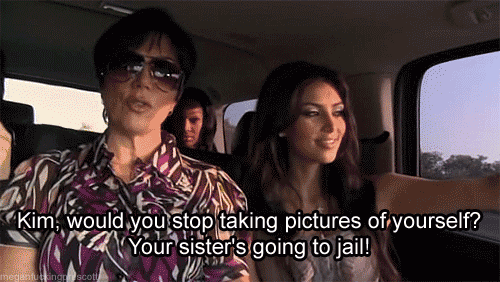 Starting with one of the most iconic moments from season three of KUWTK. The season premiere saw Khloe Kardashian being arrested for a parole violation, and while she was released only four hours later, Kim Kardashian West could not resist the perfect opportunity of good lighting to take a selfie in the car ride. Cue one of Kris Jenner's most memorable lines.
Kim Kardashian West's many crying faces
Throughout the show's run, Kardashian West has showcased that it is okay to "ugly cry". As the show has featured many turbulent and drama-filled moments, Kardashian West has occasionally broken down in tears, with eldest sibling Kourtney Kardashian calling it her sister's "ugly crying face" in season 11.
"You're doing amazing sweetie"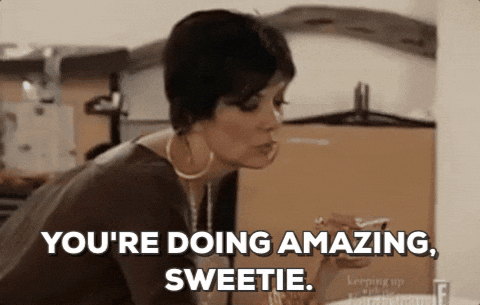 Words we all sometimes need to hear. Kris Jenner showcased her "momager" role by cheering on daughter Kim, in a photoshoot, and uttering the now classic phrase: "You're doing amazing sweetie."
Kim Kardashian West loses an earring
An example of one of Kardashian West's "ugly cry" moments, which became one of the funniest moments in the series. Kardashian West losing one of her diamond earrings in the ocean, prompted Kourtney Kardashian's iconic response, "Kim there's people that are dying".
"Maybe if you had a business…"
The show has seen many disagreements and occasional physical fights between the sisters. Season 15's premiere featured an argument between sisters, Kim and Kourtney after Kourtney called out her sister for organizing the family's Christmas card photo shoot without her. The argument quickly turned into one of Kim's most iconic rants, calling Kourtney the "least interesting to look at" and uttering the harsh words, "maybe if you had a business that you were passionate about then you would know what it takes to run a business but you don't".
Kris Jenner's allergic reaction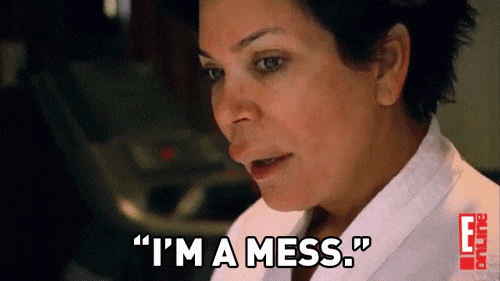 One of the most unintentionally memorable moments of the series is when Kris Jenner had an allergic reaction on the family's vacation to the Dominican Republic. Jenner had a reaction to something she had eaten on the trip, causing her lips to swell and her family to be less than sympathetic towards her.
Khloe Kardashian gives birth to baby True
Arguably the funniest of the Kardashian sisters, Khloe Kardashian gave birth to her first child, daughter True in April 2018, shown in season 15 of the reality show. Kardashian experienced much of her early pregnancy with younger sister Kylie Jenner, who gave birth to her daughter Stormi, in February 2018.
Kim Kardashian marries Kanye West
Kardashian West has had two of her weddings feature on the show. However, after her divorce from Kris Humphries was finalized in 2013, Kim Kardashian married rapper Kanye West in an extravagant ceremony in Italy in 2014. The lavish wedding included nearly 200 guests and saw Kardashian West wear a custom-made Givenchy Haute Couture, mermaid-silhouette gown.
Read Also: Kourtney Kardashian on Leaving Her Family's Reality Show Keeping Up With The Kardashians